Morning all,
The OEM engine under-tray has seen many scrapes and cracks over its 11 year life. In fact, it looks like the previous garage had merely cable tied it back in place.
I ordered a fresh replacement tray and also picked up a set of what should have been the correct bolts from the local Citroen dealership. However, the bolts look nothing like the single one that was attached to a broken corner of tray. Either the rusty bolt was again another stop-gap attachment from its history - or the Citroen dealership sold me the incorrect ones. I tried the holes, and they are definitely wrong....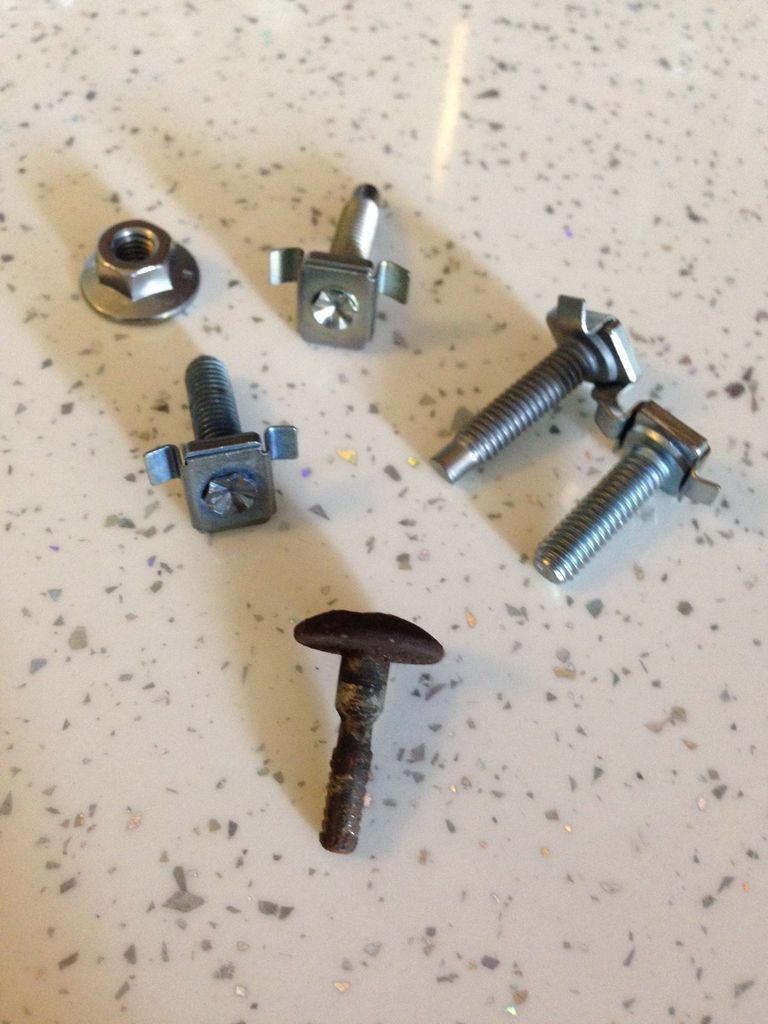 The one attached to the underside is the bottom bolt - and the new ones above. I've no idea what they are supposed to do?!
What should have been a few minutes job - turned into over an hour of messing about and trying different methods of attaching the new tray. I can sort the one out on my Clio in under 5 minutes flat - without even jacking the car up! 
Any help or advice would be much appreciated.
Cheers,
D.