Bought this MK1 2001 1.4 petrol Berlingo only a few weeks ago. Purposely for Mountain Biking trips. After a new clutch cable, freeing off the gear linkage, a couple of drive shaft gators and some elbow grease giving it a polish its looking well and driving a treat. Next steps, fit alloys and tint back windows and jobs a good un.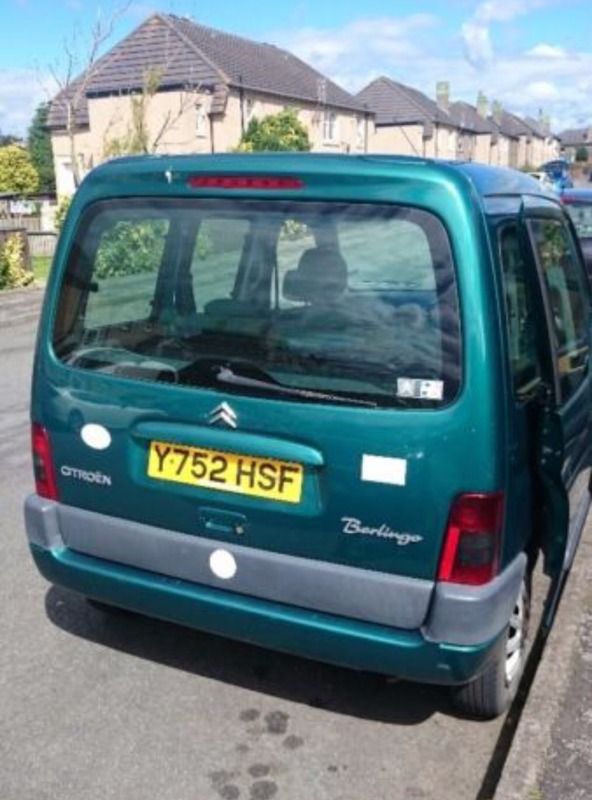 The above pics are when I first bought the car.
A bit of spit and polish and new wheel trims and shes looking much better.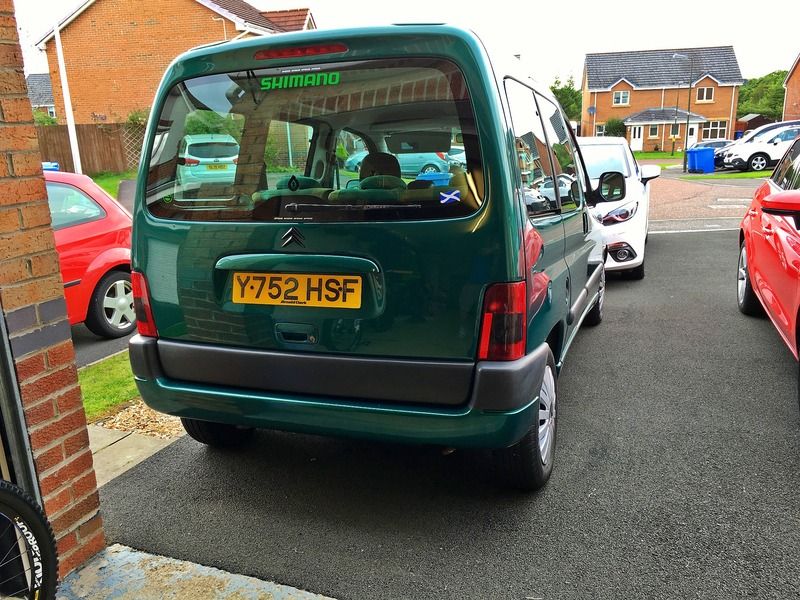 De badged and citroen badge painted black.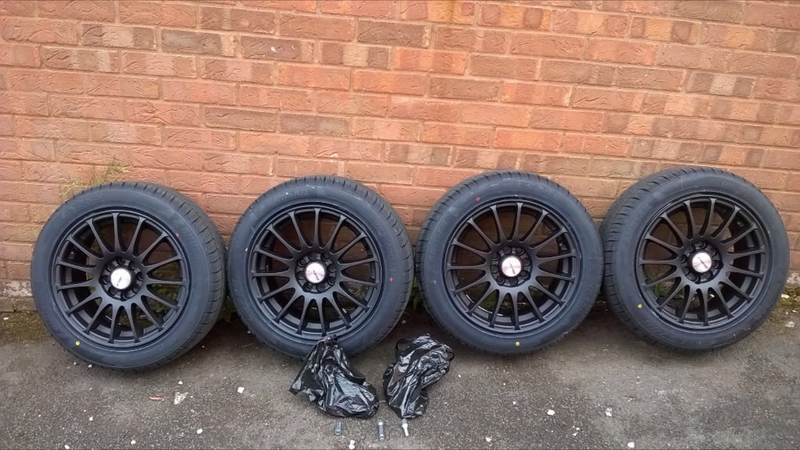 New wheels awaiting 20mm spacers.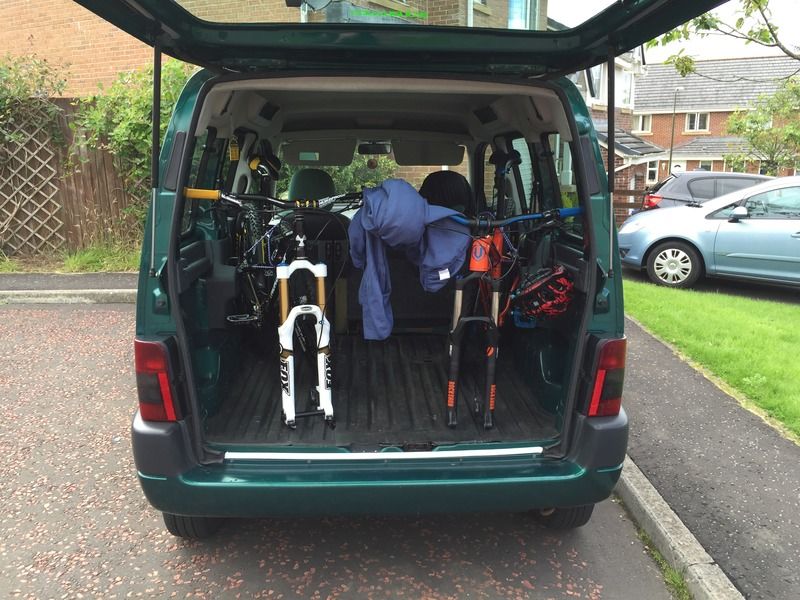 The bikes aboard